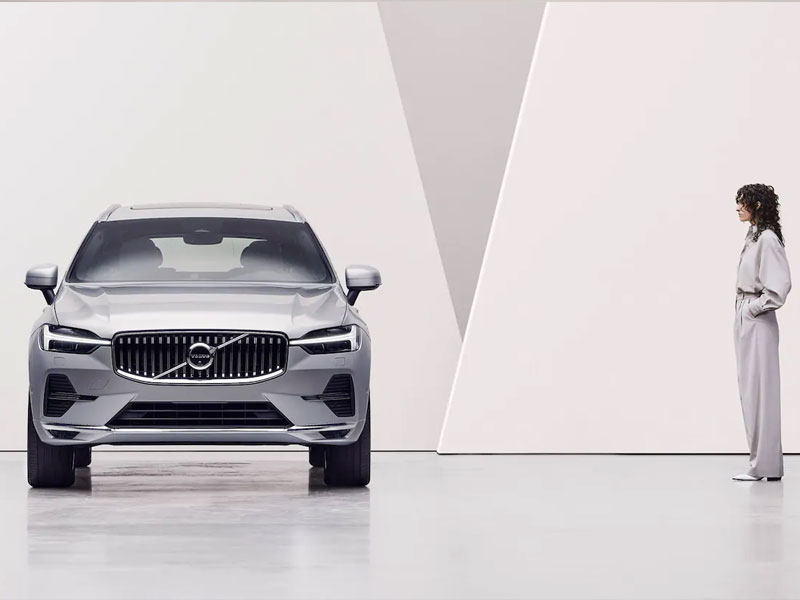 The smarter XC60
It's the dynamic midsize SUV — and with refreshed design details and Google built in, it's smarter than ever.
Control your dynamic drive with intuitive tech and Google built in.
Best-in-class navigation
With Google Maps fully integrated in the car and hands-free voice control with Google Assistant, real-time traffic info and automatic rerouting let you reach your destination with less hassle.
In-car convenience
With Google Assistant in your Volvo, you can get directions, enjoy entertainment, keep in touch with friends, family and colleagues and fine-tune your cabin environment – all without taking your hands off the wheel. Simply say, "Hey Google" to get started.
Get more done on the road
With Google, you can connect your favourite apps and devices to seamlessly get things done throughout your day. Easily connect to and control compatible smart home devices while in the car for peace of mind and convenience.
Immerse yourself in a premium media and audio experience.
Talk to Google in your XC60 SUV for hands-free control. Through a familiar interface, you can enjoy entertainment and keep in touch with friends, family and colleagues – just by using your voice. With access to apps on Google Play and an optional high-end Bowers & Wilkins sound system, you, your car and your life have never been closer.
Google Assist
Hands-free help in the car.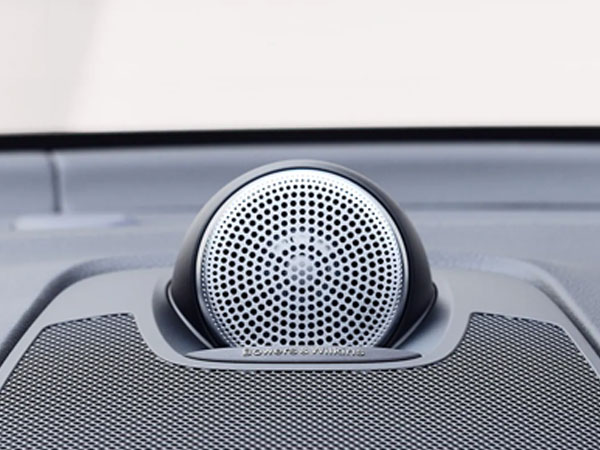 Bowers & Wilkins
Enjoy a high-end audio performance.
Google Play
Stay connected to your digital life.
Volvo with Google built in

Your Volvo with Google built in is seamlessly integrated for a uniquely helpful, connected, and more streamlined driving experience.
LEARN ABOUT GOOGLE BUILT IN

Intuitively yours. Advanced technology helps connect your drive to personalised comfort and mobility.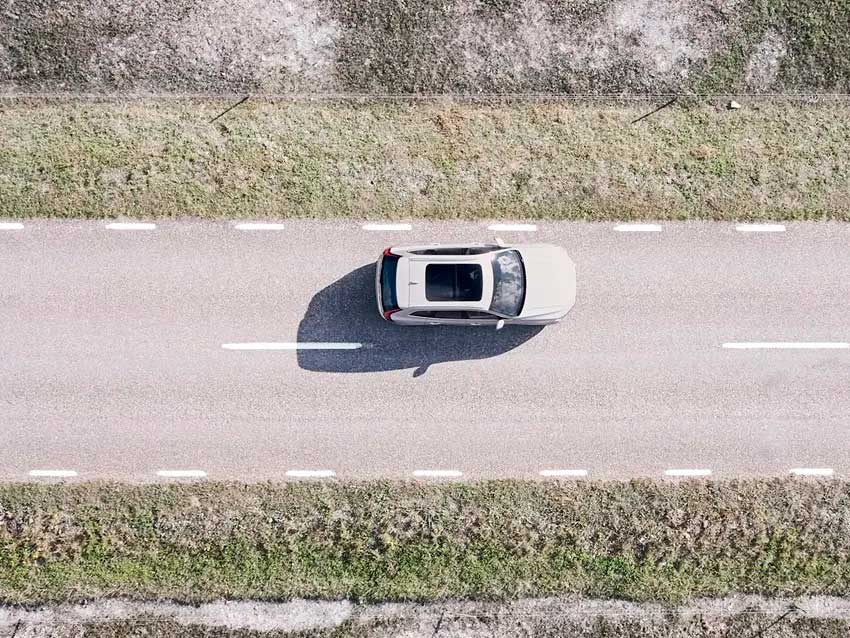 A helping hand
Our advanced driver support technology can help keep your car centred in the lane, inform you when it's time to resume driving and even bring the vehicle to a complete stop in the event of an unresponsive driver.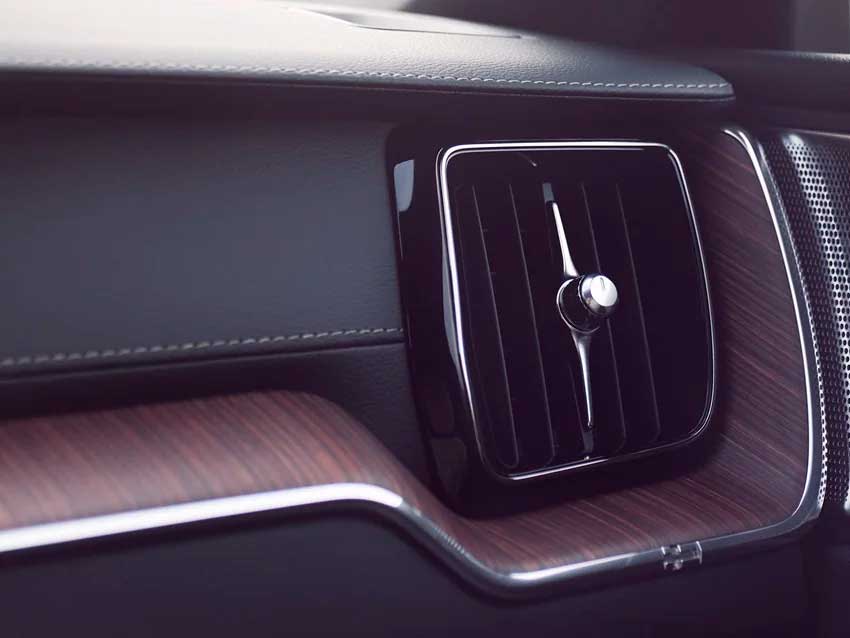 Cleaner cabin air
The advanced air cleaner in our world-first air quality system prevents up to 95 per cent of hazardous PM 2.5 particles entering the cabin. This can help you and your passengers enjoy better and healthier air quality, no matter the conditions outside.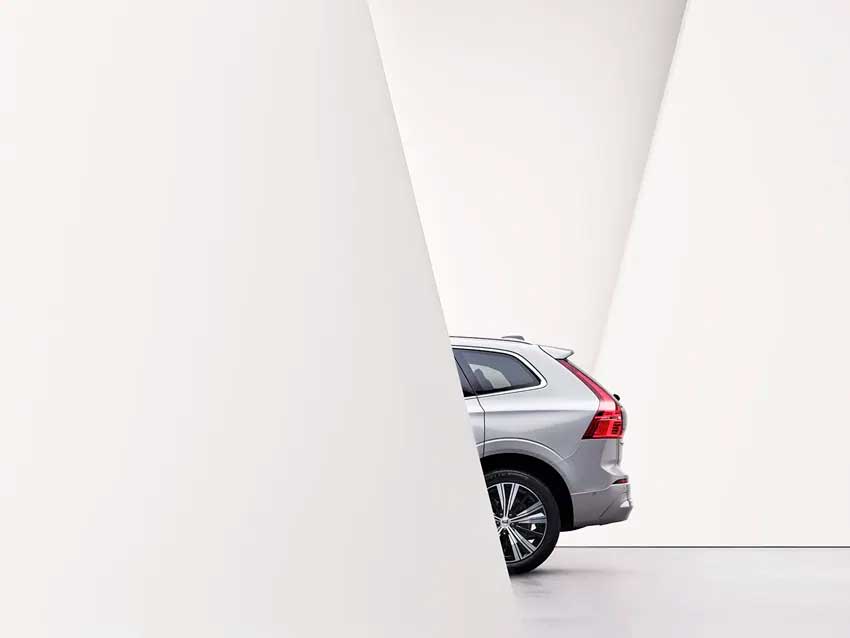 A chassis that adapts
Active chassis with self-adapting air suspension for all wheels makes your XC60 SUV even more dynamic and refined. It maintains ride height automatically and adapts each shock absorber to current road and driving conditions for optimised comfort and stability at all speeds.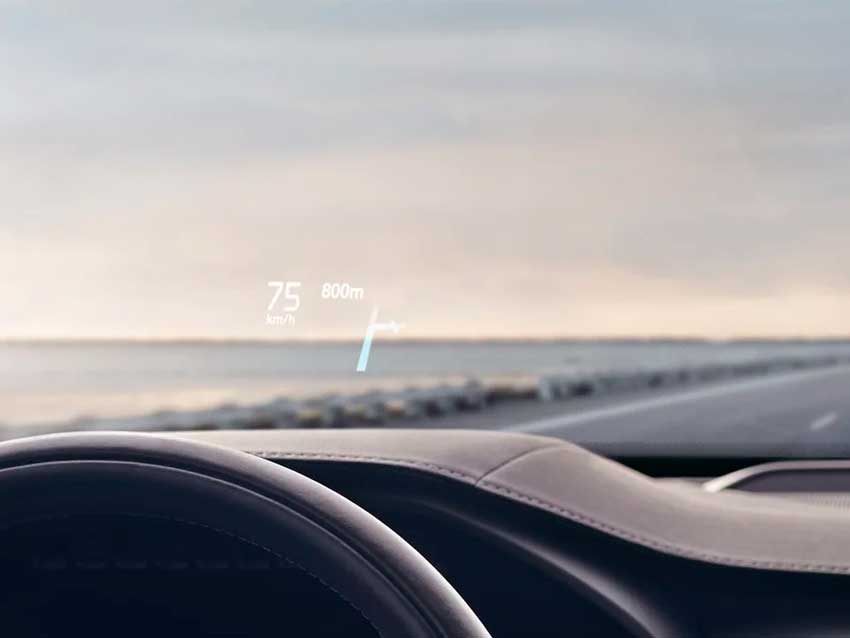 Stay focused
With the open-and-tilt panoramic roof, you can blur the lines between the great outdoors and the cabin and enjoy fresh air and open skies.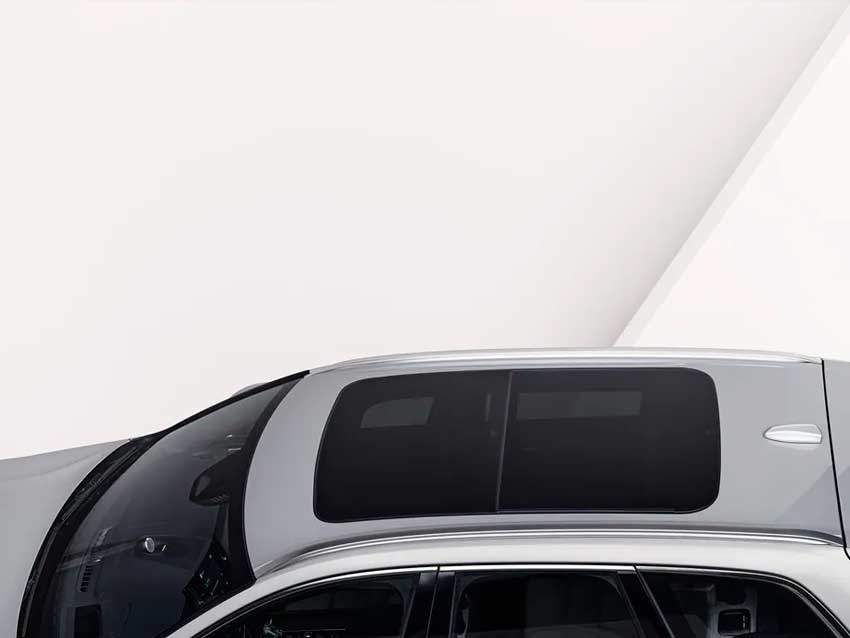 Open skies
Wireless device charging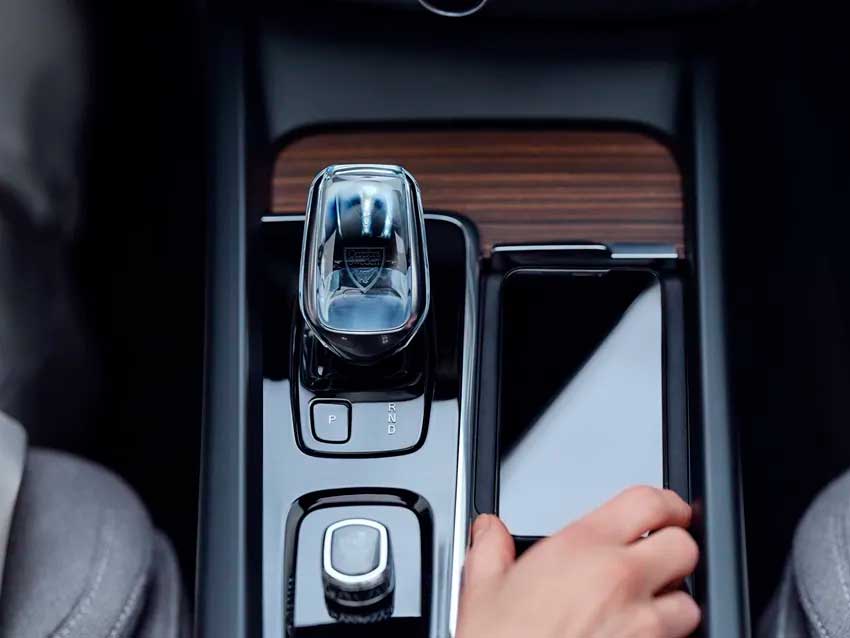 Wireless device charging
Choose our Digital services package and enjoy simple, clutter-free, wireless fast-charging of compatible devices in the dedicated smartphone storage space.
Test Drive
Assisted safety. It's in our DNA
Learn more about safety.
Ease stress in busy traffic
Our blind spot information system (BLIS) provides active support when changing lanes. If there is a risk of collision with other vehicles in the adjacent lane, BLIS can subtly adjust steering, helping keep you, your car and your loved ones right where you mean to be.
Avoid collisions
Day or night, our intelligent safety assistance technology can help you detect and avoid other vehicles, pedestrians, cyclists and large animals. It does this by first warning the driver then autobraking if the driver fails to react.*
Reverse with confidence
Cross traffic alert with autobrake supports the driver when reversing with limited view. The system can detect vehicles crossing behind and if needed, the autobrake can be applied.**
Help crossing oncoming traffic
Our safety assistance technology can help when making a turn across oncoming traffic by autobraking if there's risk of a collision.
Detects and corrects drifting
If you start drifting across the centre line, there is always a chance of a collision with an oncoming vehicle. Your car can detect this and correct the steering, helping you back to a safer position on the road.***
360° parking view
With four cameras providing a 360° view and flank sensors increasing awareness of objects at the side of the car, our system can help you park confidently even in confined spaces.
* Vehicles, pedestrians and cyclists moving in the same direction of the car can be detected under certain speeds and in certain conditions. Detection systems are dependent on objects being illuminated and require the vehicle's front and rear lights to be working when it is dark. Driver remains responsible for safe driving at all times.
** Driver support functions are not a substitute for the driver's attention and judgment. Cross traffic alert may have limited functionality in certain situations. Brake intervention is only active at lower speeds.
*** Driver support functions are not a substitute for the driver's attention and judgment. Steering support is active at speeds between 60-140 km/h.
Make it yours
Create your perfect Volvo XC60. Choose from a wide range of colours, specifications and accessories.
Test Drive

Explore the XC60 range
Discover which of the XC60 trim levels is right for you.
Test Drive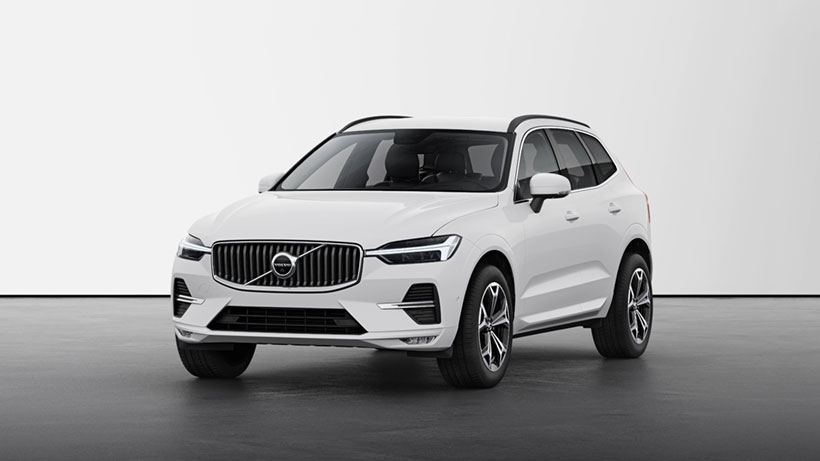 Momentum
The signature comfort of the dynamic Volvo SUV. With premium detailing and a well-equipped interior featuring textile seats.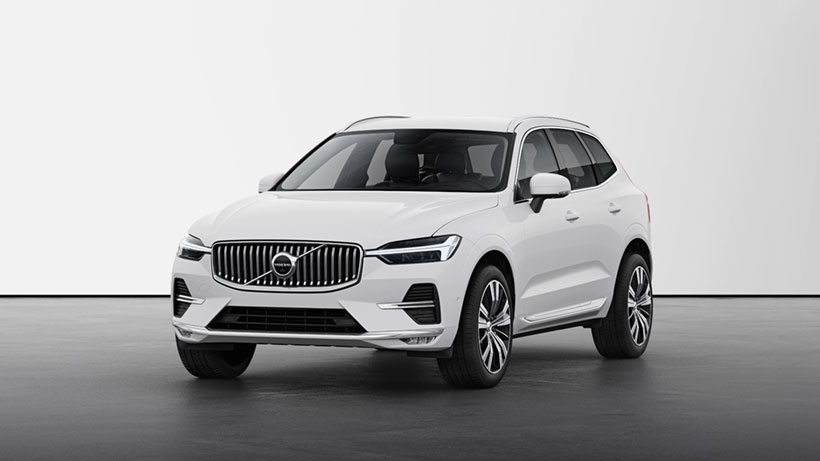 Inscription
The most sophisticated XC60. Chrome exterior detailing, advanced comfort and exclusive leather seating add absolute Scandinavian luxury.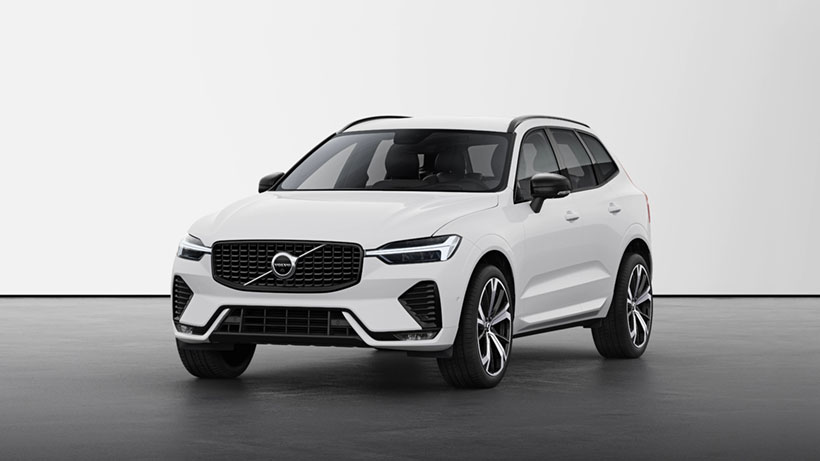 R-Design
Created for active driving. With glossy black exterior detailing and a stylish crafted interior.
Napier Dealers
Hastings Dealers
Manawatu Dealers
Bayswater (Hyundai / Isuzu)
Address
115 Carlyle Street, Napier
Phone
06 835 2388
Sales Hours
Mon-Fri: 8:00am – 5:00pm
Sat: 9:00am - 4:00pm
Sun: 10:00am - 4:00pm
Service Hours
Monday-Friday: 8:00am – 5:00pm
Saturday: 8:00am - 12:00pm
Get Directions
Bayswater (Suzuki / Subaru)
Address
121 Carlyle Street, Napier
Phone
06 833 5718
Sales Hours
Mon-Fri: 8:00am – 5:30pm
Sat: 9:00am - 5:00pm
Sun: 10:00am - 4:00pm
Service Hours
Monday-Friday: 8:00am – 5:00pm
Saturday: 8:00am - 12:00pm
Get Directions
Bayswater European (Jaguar / Land Rover / Volvo)
Address
93 - 107 Carlyle St, Napier
Phone
06 650 0799
Sales Hours
Mon-Fri: 8:00am – 5:00pm
Sat: 9:00am - 4:00pm
Sun: By Appointment
Service Hours
Monday-Friday: 8:00am – 5:00pm

Get Directions
Bayswater (Hyundai / Isuzu / Subaru)
Address
1112 Heretaunga St West, Hastings
Phone
06 876 9394
Sales Hours
Mon-Fri: 8:00am – 5:00pm
Sat: 9:00am - 4:00pm
Sun: 10:00am - 4:00pm
Service Hours
Monday-Friday: 8:00am – 5:00pm
Saturday: 8:00am - 12:00pm
Get Directions
Hawke's Bay BMW
Address
822-824 Karamu Road North, Hastings
Phone
06 873 0055
Sales Hours
Mon-Fri: 7:30am – 5:30pm
Sat: 8:00am - 3:00pm
Sun: By Appointment
Service Hours
Monday-Friday: 7:30am – 5:00pm

Get Directions
Manawatu BMW
Address
44 Grey Street, Palmerston North
Phone
06 952 6940
Sales Hours
Mon-Fri: 7:30am – 5:30pm
Sat: 8:00am - 3:00pm
Sun: By Appointment
Service Hours
Monday-Friday: 7:30am – 5:00pm

Get Directions