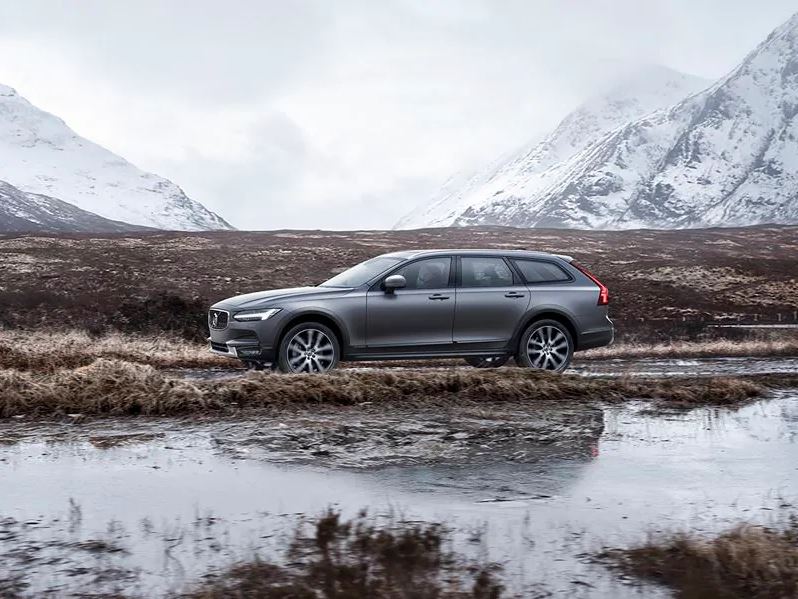 Ready for every adventure
Built to make more of your adventures, the V90 Cross Country will get you there every time, in comfort. The black grille with chrome highlights, gloss black window trim and dual integrated tail pipes create a powerful impression. Optional 21-inch alloy wheels enhance the purposeful appearance. Inside, Comfort seats come upholstered in Fine Nappa leather with Cross Country stitching. And drivetrain technology such as Hill Descent Control keeps you on the move in challenging conditions.

Cross Country trim in detail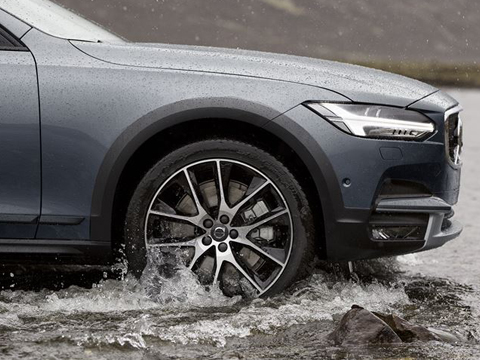 Exclusive wheels
Beautiful alloy wheels, from 19-inch to 21-inch, increase the presence of the V90 Cross Country. Our characteristic diamond-cut finish creates a uniquely bold, technical look.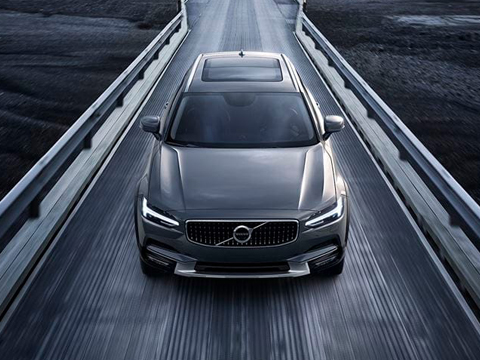 Rugged styling
Charcoal body cladding as well as front and rear skid plates help to protect the car's bodywork. Increased ground clearance and 19-inch wheels as standard complete the rugged look.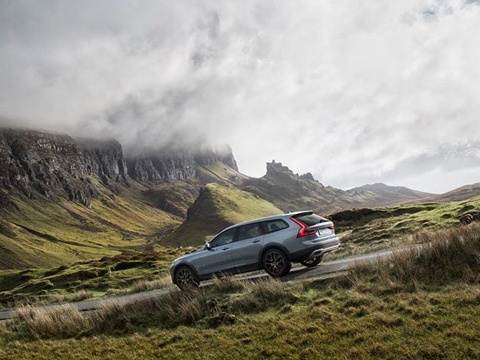 All-road capability
All-Wheel Drive gives extra confidence in bad driving conditions. Off-Road mode recalibrates the car's responses to make off-road driving easier.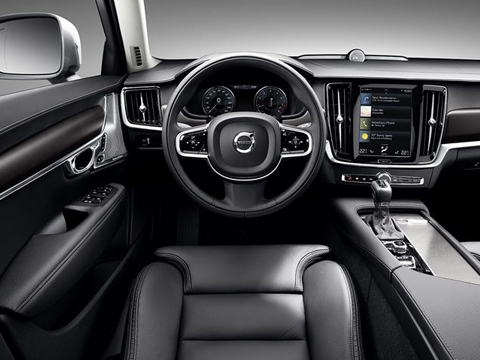 Black Walnut inlays
Exclusive to Cross Country, Black Walnut inlays are made from North American walnut with a symmetrical pattern, created using bookmatched veneers.
Test Drive
Explore the features
Beautiful materials, advanced technology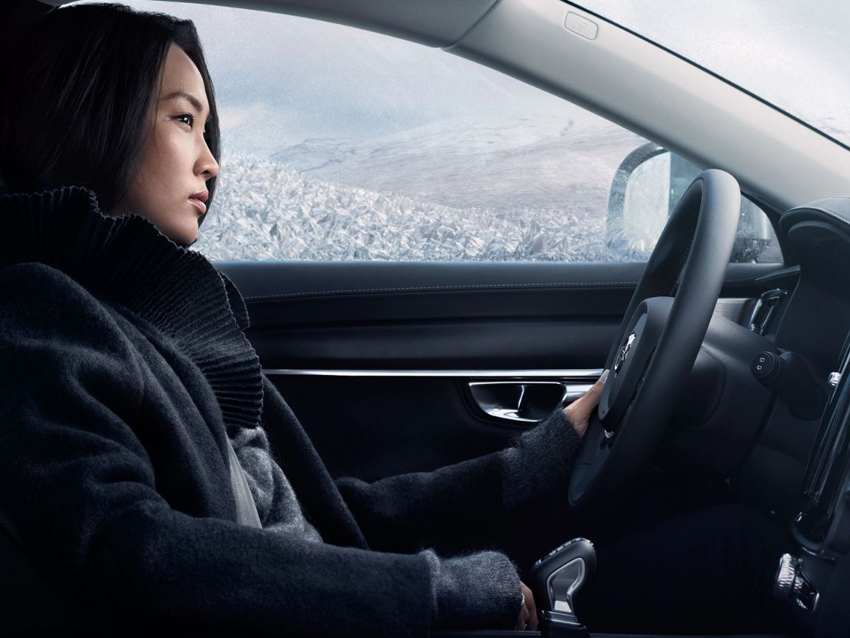 Space
A sanctuary
Scandinavian design comes to life in a spacious, light-filled cabin, a place where luxury and technology enhance your journey and make your life easier.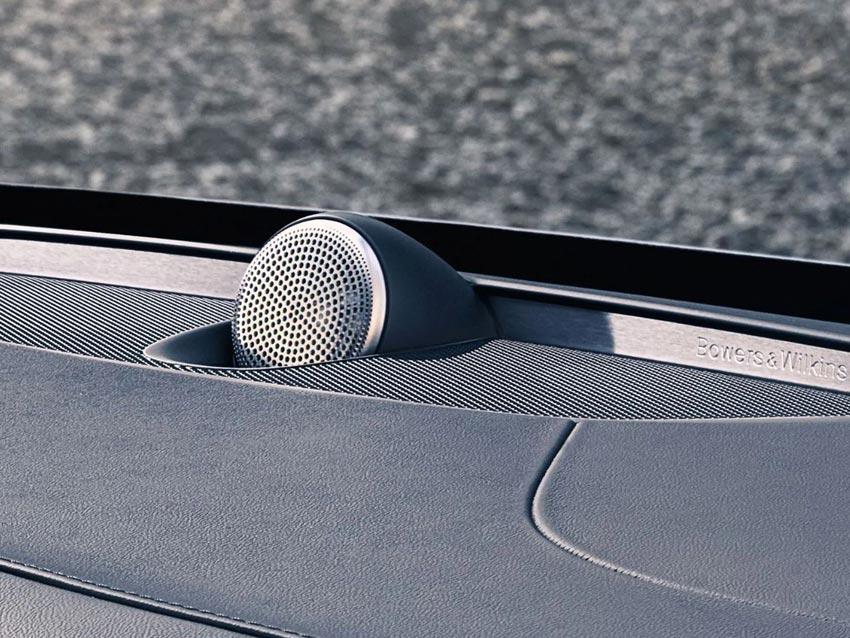 Space
Get closer to the music
APremium Sound by Bowers & Wilkins brings outstanding realism to your favourite music, putting you at the centre of the performance.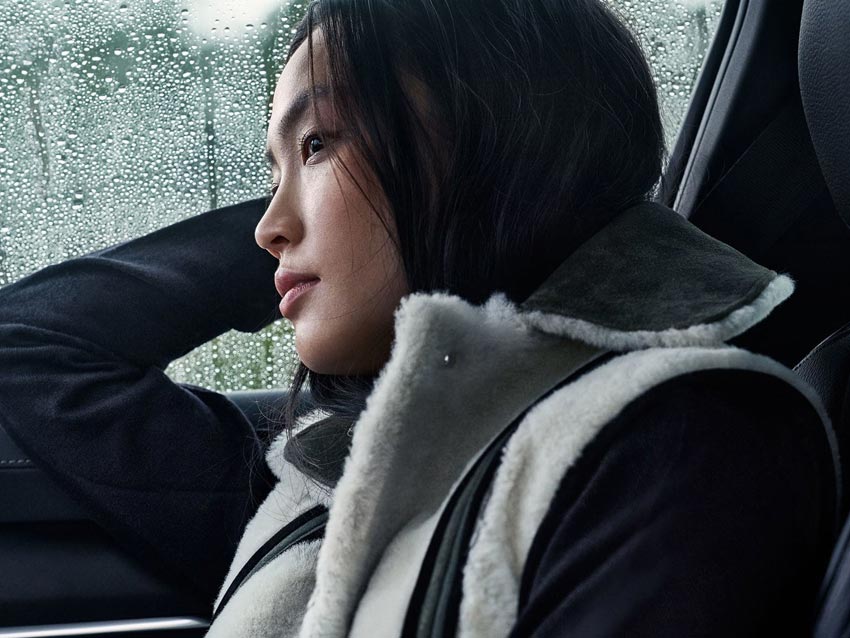 Space
Breathe easy
With CleanZone, breathe air inside the car cleaner than the air outside. It filters particulates and odours, closing the air intakes if pollutant levels rise.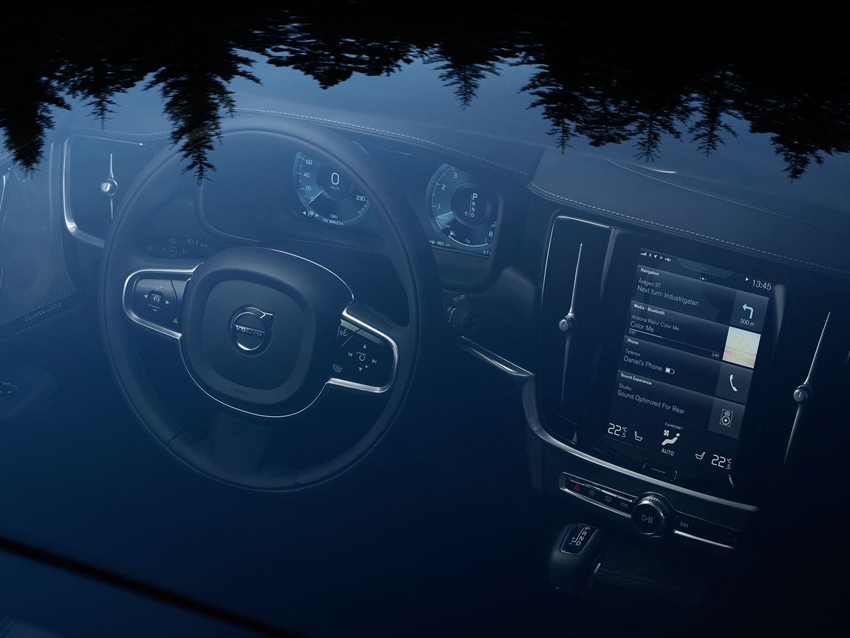 Space
A space full of light
Experience a cabin flooded by natural light. The panoramic roof stretches from the front to the rear seats and opens to increase the light and airy feeling.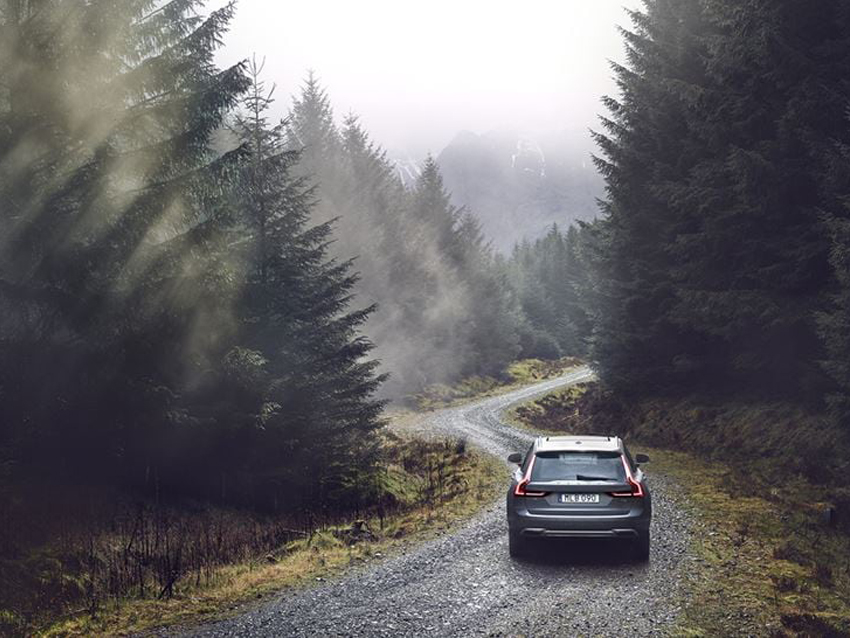 Technology
Taking you further
Hill descent control and all-wheel drive keep you moving in difficult conditions. Adapt your drive to your demands by selecting the drive mode that's right for you – Comfort, Eco, Dynamic, Off-Road or Individual. With Individual Mode you can create a mode that's tailor-made for you.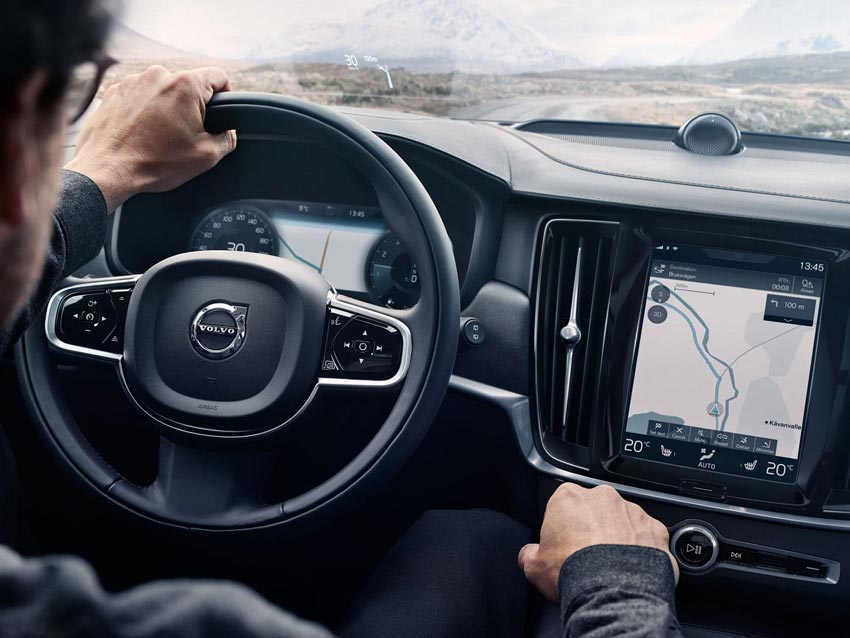 Technology
Find your way
Get there quickly and easily with Sensus Navigation as your guide. Connected, human and natural, Sensus keeps you one step ahead and guides you accurately.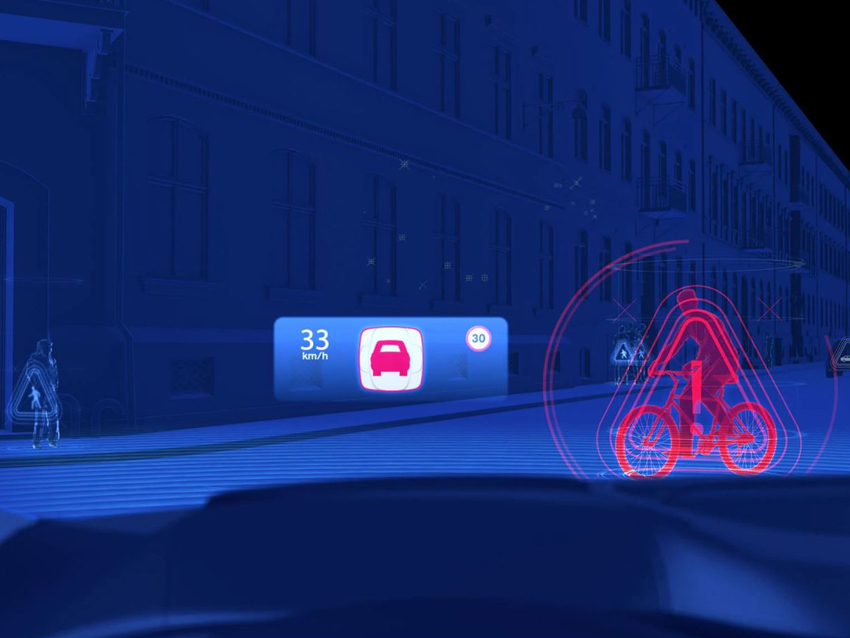 Technology
Instant reflexes
ity Safety is your co-pilot, warning you of danger and helping avoid accidents by braking if necessary. It can detect pedestrians, cyclists and large animals.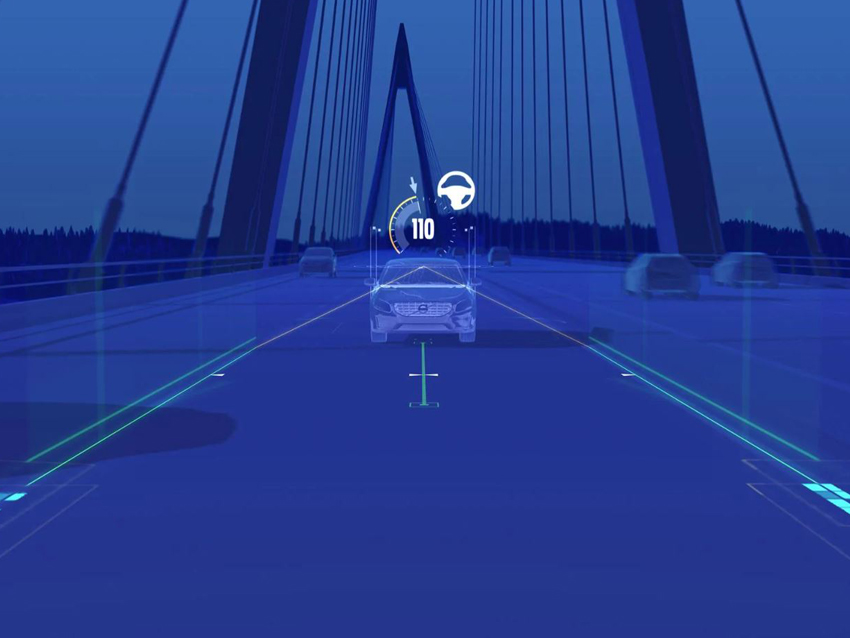 Technology
Back up when it's needed
Pilot Assist makes journeys easier and more relaxing. It adjusts the steering to help keep the car within the lane markings, all the way up to motorway speeds.
Far and away
Watch as we take the V90 Cross Country to a remote land of rugged beauty. Whatever the weather, regardless of the conditions, you travel in calm seclusion.
Test Drive

Napier Dealers
Hastings Dealers
Manawatu Dealers
Bayswater (Hyundai / Isuzu)
Address
115 Carlyle Street, Napier
Phone
06 835 2388
Sales Hours
Mon-Fri: 8:00am – 5:00pm
Sat: 9:00am - 4:00pm
Sun: 10:00am - 4:00pm
Service Hours
Monday-Friday: 8:00am – 5:00pm
Saturday: 8:00am - 12:00pm
Get Directions
Bayswater (Suzuki / Subaru)
Address
121 Carlyle Street, Napier
Phone
06 833 5718
Sales Hours
Mon-Fri: 8:00am – 5:30pm
Sat: 9:00am - 5:00pm
Sun: 10:00am - 4:00pm
Service Hours
Monday-Friday: 8:00am – 5:00pm
Saturday: 8:00am - 12:00pm
Get Directions
Bayswater European (Jaguar / Land Rover / Volvo)
Address
93 - 107 Carlyle St, Napier
Phone
06 650 0799
Sales Hours
Mon-Fri: 8:00am – 5:00pm
Sat: 9:00am - 4:00pm
Sun: By Appointment
Service Hours
Monday-Friday: 8:00am – 5:00pm

Get Directions
Bayswater (Hyundai / Isuzu / Subaru)
Address
1112 Heretaunga St West, Hastings
Phone
06 876 9394
Sales Hours
Mon-Fri: 8:00am – 5:00pm
Sat: 9:00am - 4:00pm
Sun: 10:00am - 4:00pm
Service Hours
Monday-Friday: 8:00am – 5:00pm
Saturday: 8:00am - 12:00pm
Get Directions
Hawke's Bay BMW
Address
822-824 Karamu Road North, Hastings
Phone
06 873 0055
Sales Hours
Mon-Fri: 7:30am – 5:30pm
Sat: 8:00am - 3:00pm
Sun: By Appointment
Service Hours
Monday-Friday: 7:30am – 5:00pm

Get Directions
Manawatu BMW
Address
44 Grey Street, Palmerston North
Phone
06 952 6940
Sales Hours
Mon-Fri: 7:30am – 5:30pm
Sat: 8:00am - 3:00pm
Sun: By Appointment
Service Hours
Monday-Friday: 7:30am – 5:00pm

Get Directions