Get More Swift
Meet the outstanding limited edition Swift Plus. It's everything you love about NZ's favourite supermini – plus a whole lot more!
Get More Style
Set above sporty 16-inch alloy wheels Swift's stylish exterior is accentuated with new side body moulds. These striking black highlights along with an integrated upper rear spoiler give the Swift Plus a sense of refined athleticism.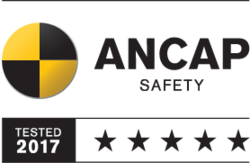 Safer and Smarter
Swift Plus adds extra tech and 5-star safety with Sat Nav, reverse camera, cruise control, speed limiter, plus Bluetooth, Android Auto, and Apple CarPlay for handsfree connectivity.
More space, more fun
Pack in as much fun as you can, as the next generation Swift just got bigger. A clever redesign of the Swift's shape sees more boot space and a more comfortable interior for you and your passengers than ever before. The split fold-down rear seats make room for large items and there are loads of clever storage spaces within easy reach. So take who you want and what you want - and go where you want!
Napier Dealers
Hastings Dealers
Manawatu Dealers
Bayswater (Hyundai / Isuzu)
Address
115 Carlyle Street, Napier
Phone
06 835 2388
Sales Hours
Mon-Fri: 8:00am – 5:00pm
Sat: 9:00am - 4:00pm
Sun: 10:00am - 4:00pm
Service Hours
Monday-Friday: 8:00am – 5:00pm
Saturday: 8:00am - 12:00pm
Get Directions
Bayswater (Suzuki / Subaru)
Address
121 Carlyle Street, Napier
Phone
06 833 5718
Sales Hours
Mon-Fri: 8:00am – 5:30pm
Sat: 9:00am - 5:00pm
Sun: 10:00am - 4:00pm
Service Hours
Monday-Friday: 8:00am – 5:00pm
Saturday: 8:00am - 12:00pm
Get Directions
Bayswater European (Jaguar / Land Rover / Volvo)
Address
93 - 107 Carlyle St, Napier
Phone
06 650 0799
Sales Hours
Mon-Fri: 8:00am – 5:00pm
Sat: 9:00am - 4:00pm
Sun: By Appointment
Service Hours
Monday-Friday: 8:00am – 5:00pm

Get Directions
Bayswater (Hyundai / Isuzu / Subaru)
Address
1112 Heretaunga St West, Hastings
Phone
06 876 9394
Sales Hours
Mon-Fri: 8:00am – 5:00pm
Sat: 9:00am - 4:00pm
Sun: 10:00am - 4:00pm
Service Hours
Monday-Friday: 8:00am – 5:00pm
Saturday: 8:00am - 12:00pm
Get Directions
Hawke's Bay BMW
Address
822-824 Karamu Road North, Hastings
Phone
06 873 0055
Sales Hours
Mon-Fri: 7:30am – 5:30pm
Sat: 8:00am - 3:00pm
Sun: By Appointment
Service Hours
Monday-Friday: 7:30am – 5:00pm

Get Directions
Manawatu BMW
Address
44 Grey Street, Palmerston North
Phone
06 952 6940
Sales Hours
Mon-Fri: 7:30am – 5:30pm
Sat: 8:00am - 3:00pm
Sun: By Appointment
Service Hours
Monday-Friday: 7:30am – 5:00pm

Get Directions