Heads above the rest
Designed to make city living easier, Celerio is the perfect choice for the budget conscious and environmentally aware. Compact and stylish, Celerio puts a lot of big features into a small package and sips fuel at a mere 4.7L/100kms. With a high driving position and fantastic all-round visibility, you'll always feel in control.
6 AIRBAGS
Big on safety
Feel confident around town or on the open road
254 Litres
Loads of space
Room for all your groceries, luggage – or impulse buys
4.7 Litres per 100km
Economical and Efficient
So long between fill-ups you'll forget where the fuel cap is
Just the right size
Small on the outside, yet large on the inside, Celerio's compact dimensions provide plenty of interior space and care-free manoeuvrability.
Seating four adults comfortably, the cabin has ample leg and headroom. The extra height allows for a high seating position and superb visibility while a high "hip point" makes it a breeze to get in and out of.
Whether it's a quick run to the shops or helping a friend move house, the Celerio is perfect for the task. At only 3.6m long and with a 4.7m turning circle, it can negotiate tight streets and fit into spaces others can't.
Extra large small car
The Celerio's rear seats are easily folded into a variety of configurations to make the most of the 254L of boot space. Luggage hooks stop your shopping bags rolling around in the back and a luggage cover keeps valuables hidden.
Peace of mind safety
Suzuki's the expert when it comes to small car safety and the Celerio is no exception. Based on the ever-popular Swift, the Celerio comes complete with a comprehensive suite of active and passive safety systems ensuring all occupants are in safe hands.
This includes 6 airbags, Electronic Stability Control (ESC), Suzuki's Total Effective Control Technology (TECT) for extra collision safety, and advanced braking technology with ABS with Electronic Brake Distribution (EBD) and Brake Assist.
Comfortable and convenient
Sit back and enjoy the little things that come standard with the Celerio, including:
Bluetooth® handsfree connectivity
Steering wheel phone controls
Tuner/CD/MP3/WMA with USB input
Air conditioning with pollen filter
Tilt adjustable steering wheel
Electric windows front and rear
Electrically adjustable exterior mirrors
Remote entry and start with hazard answer back
Fuel consumption gauge with instant/average and driving range.
Fuel economy superstar
If you're looking for a small car that's economical and reliable, look no further. Lightweight and agile the Celerio rivals the fuel efficiency and environmental impact of some hybrids. At just 4.7L of fuel per 100km* its thrifty 1.0 litre petrol engine is a fuel efficient superstar.
Available in two transmissions, an automatic Continuously Variable Transmission (CVT) and a 5 speed manual transmission, the zippy Celerio is just as comfortable on the open road as it is around city streets.
4.7L/100km*
Celerio GLX Manual 1.0
4.8L/100km*
Celerio GLX Auto 1.0
*ADR 81/02 results for combined cycle. Fuel consumption will vary due to factors such as vehicle condition, driving style and traffic conditions.
See the Range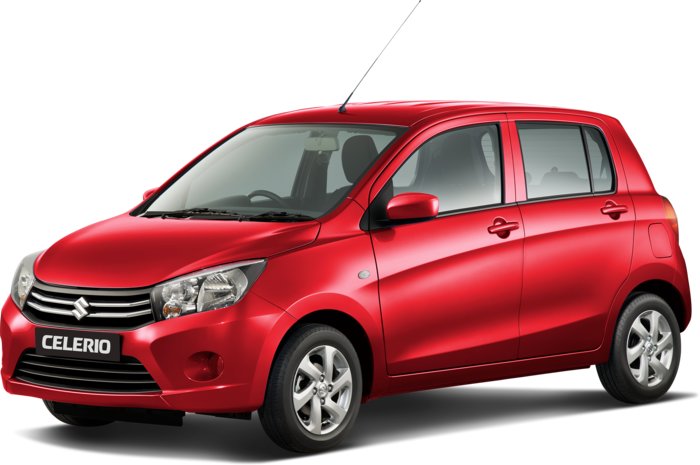 Celerio
GLX Manual
4.7 Litres per 100km
Bluetooth® handsfree connectivity
High seating position
Six airbags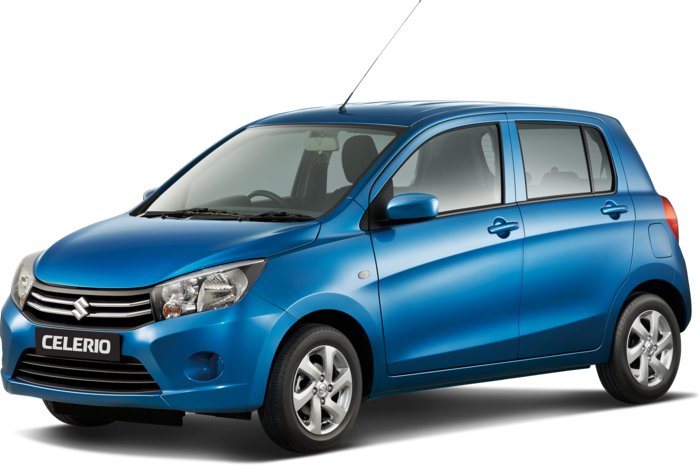 Celrio
GLX Auto
4.8 Litres per 100km
Bluetooth® handsfree connectivity
High seating position
Six airbags
Napier Dealers
Hastings Dealers
Manawatu Dealers
Bayswater (Hyundai / Isuzu)
Address
115 Carlyle Street, Napier
Phone
06 835 2388
Sales Hours
Mon-Fri: 8:00am – 5:00pm
Sat: 9:00am - 4:00pm
Sun: 10:00am - 4:00pm
Service Hours
Monday-Friday: 8:00am – 5:00pm
Saturday: 8:00am - 12:00pm
Get Directions
Bayswater (Suzuki / Subaru)
Address
121 Carlyle Street, Napier
Phone
06 833 5718
Sales Hours
Mon-Fri: 8:00am – 5:30pm
Sat: 9:00am - 5:00pm
Sun: 10:00am - 4:00pm
Service Hours
Monday-Friday: 8:00am – 5:00pm
Saturday: 8:00am - 12:00pm
Get Directions
Bayswater European (Jaguar / Land Rover / Volvo)
Address
93 - 107 Carlyle St, Napier
Phone
06 650 0799
Sales Hours
Mon-Fri: 8:00am – 5:00pm
Sat: 9:00am - 4:00pm
Sun: By Appointment
Service Hours
Monday-Friday: 8:00am – 5:00pm

Get Directions
Bayswater (Hyundai / Isuzu / Subaru)
Address
1112 Heretaunga St West, Hastings
Phone
06 876 9394
Sales Hours
Mon-Fri: 8:00am – 5:00pm
Sat: 9:00am - 4:00pm
Sun: 10:00am - 4:00pm
Service Hours
Monday-Friday: 8:00am – 5:00pm
Saturday: 8:00am - 12:00pm
Get Directions
Hawke's Bay BMW
Address
822-824 Karamu Road North, Hastings
Phone
06 873 0055
Sales Hours
Mon-Fri: 7:30am – 5:30pm
Sat: 8:00am - 3:00pm
Sun: By Appointment
Service Hours
Monday-Friday: 7:30am – 5:00pm

Get Directions
Manawatu BMW
Address
44 Grey Street, Palmerston North
Phone
06 952 6940
Sales Hours
Mon-Fri: 7:30am – 5:30pm
Sat: 8:00am - 3:00pm
Sun: By Appointment
Service Hours
Monday-Friday: 7:30am – 5:00pm

Get Directions