Legacy
Meet the Subaru Legacy.
This sophisticated sedan comes wrapped up in a bigger, better package including EyeSight® clever crash avoidance technology, updated infotainment and luxury interior features.
Not only equipped with the power you'll expect from a performance Subaru, its Boxer engine and Symmetrical All-Wheel Drive will keep its 18" alloy wheels on the road.
Executed with flair and distinctive new styling, the Legacy has evolved over successive models to become a sedan without rival.
Featuring a new 8" touchscreen infotainment system with Apple CarPlay™ and Android Auto™, satellite navigation with Traffic, vision assist features such as blind spot detection, rear cross traffic alert and lane change assist, front and side view cameras, and steering responsive headlights, the 2019 Subaru Legacy is loaded with everything you need to enjoy the journey.
With a powerful 3.6 litre 6-cylinder engine, the 3.6RS is our biggest Legacy yet, yours for only $54,990 if you think you can handle it. However, if the 2.5i Premium is more your speed, at only $49,990, you can definitely handle it. Get behind the wheel and experience it for yourself.
Request a Brochure
Book a Test Drive
Key features & specifications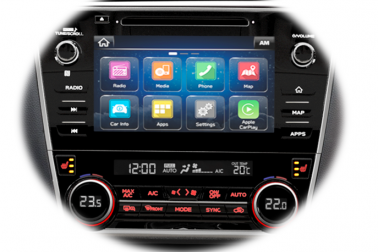 8" Touchscreen
Large and easy to use 8 inch touchscreen and infotainment centre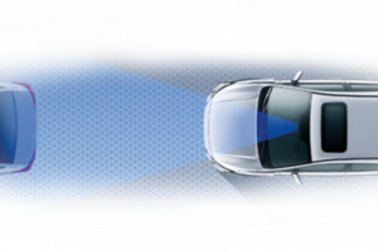 EyeSight Driver Assist Technology
A second pair of eyes that monitors the road ahead for any dangerous situations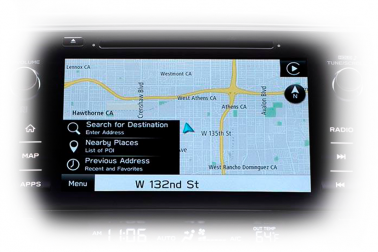 Satellite Navigation
Built-in Satellite Navigation to help you explore and update in real-time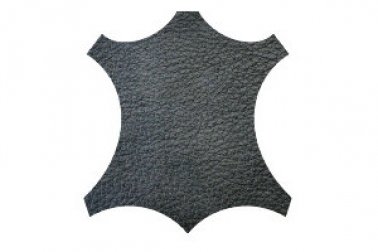 Leather upholstery
Luxury comfort with premium leather interiors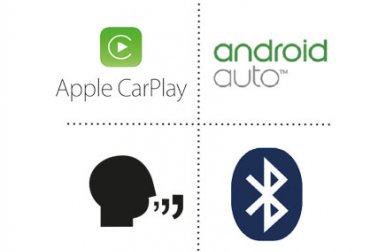 Connectivity
Bluetooth® handsfree calling. Apple CarPlay™ and Android Auto™ through USB connection.
Interior
Rear reversing camera | Heated front seats | Rain sensing front windscreen wipers | 60/40 split folding rear seat | Lleather upholstery | Audio and adaptive cruise control on steering wheel | Bluetooth® handsfree calling and streaming audio capability | EyeSight® clever crash avoidance technology | Front and side view cameras | Integrated infotainment system featuring Harman Kardon® Audio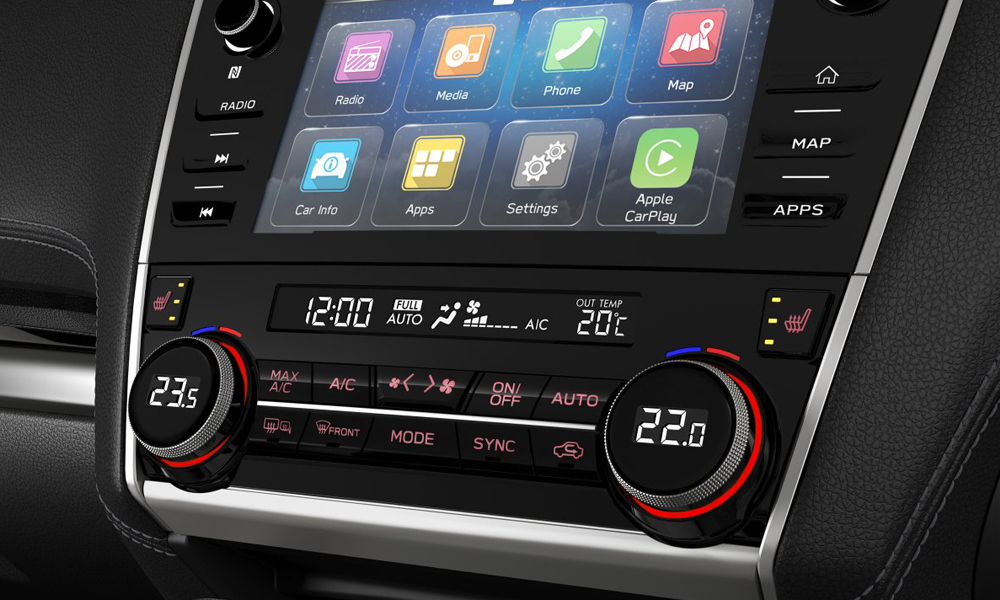 Sophisticated Technology
The Legacy is generations ahead. An impressive line-up of interactive technology enables the real time transfer of information between the car, the driver and the road.
Request a Brochure
Book a Test Drive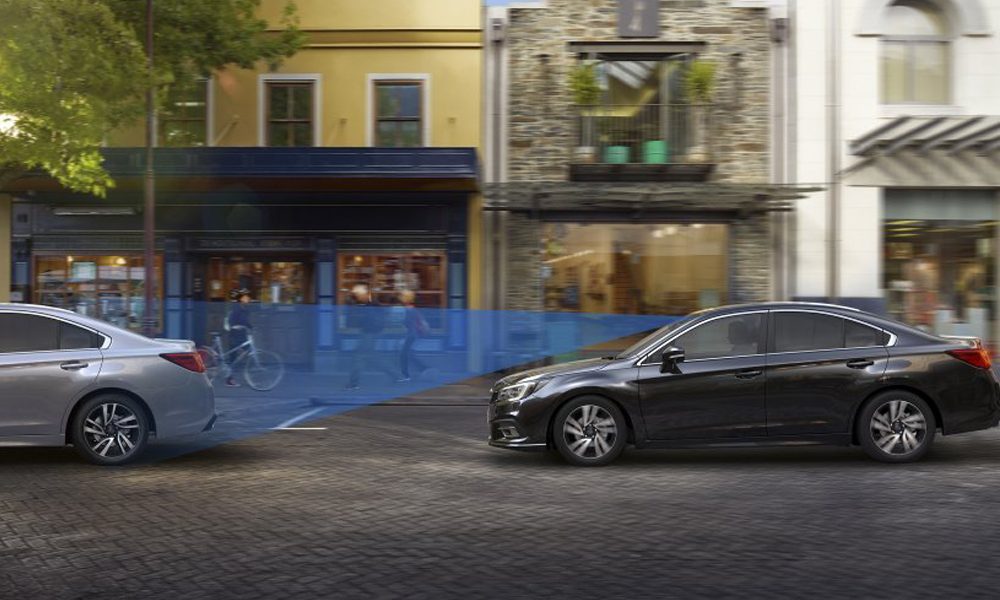 Safety
The Legacy integrates a range of advanced safety technologies built around the three pillars of protective, preventative and predictive safety.
Request a Brochure
Book a Test Drive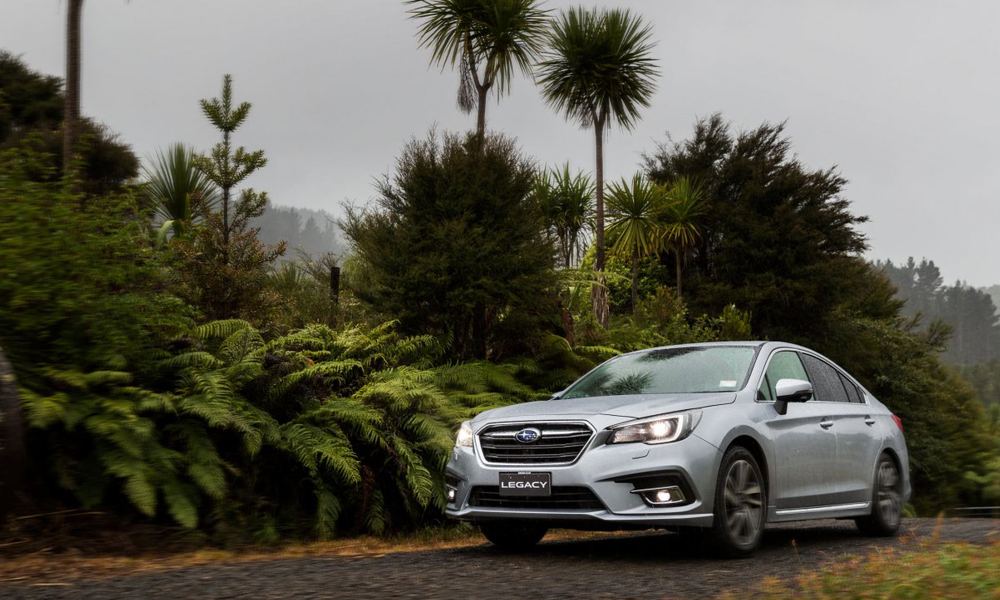 Performance
The Legacy couples pure power with pure precision to deliver cutting edge performance, drivability and superior control from the ground up.
Request a Brochure
Book a Test Drive
Legacy Range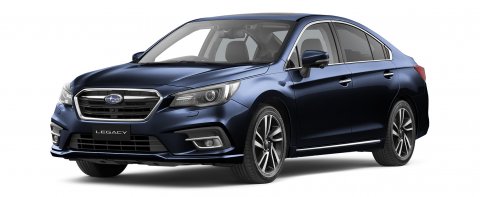 Legacy 2.5i Premium
The new Legacy 2.5i Premium blends comfort with futuristic technologies in a sleek, stylish and sophisticated sedan.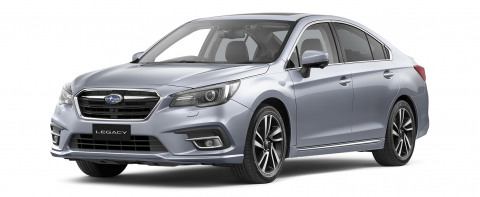 Legacy 3.6RS
The Legacy 3.6RS Premium takes performance to the next level, with a powerful six cylinder, 3.6-litre engine, and comes alive with 12 Harman Kardon® speakers including subwoofer.
Napier Subaru
Hastings Subaru
Bayswater Subaru
Address
121 Carlyle Street, Napier
Phone
06 833 5718
Trading Hours
Mon-Fri: 8:00am – 5:00pm
Sat: 9:00am - 4:00pm
Sun: 10:00am - 4:00pm
Service Hours
Monday-Friday: 8:00am – 5:00pm
Saturday: 8:00am - 12:00pm

Get Directions
Hastings Subaru
Address
1112 Heretaunga St West, Hastings
Phone
06 876 9394
Trading Hours
Mon-Fri: 8:00am – 5:00pm
Sat: 9:00am - 4:00pm
Sun: 10:00am - 4:00pm
Service Hours
Monday-Friday: 8:00am – 5:00pm
Saturday: 8:00am - 12:00pm

Get Directions
Bayswater European (Jaguar / Land Rover / Volvo)
Address
93 - 107 Carlyle St, Napier
Phone
06 650 0799
Sales Hours
Mon-Fri: 8:00am – 5:00pm
Sat: 9:00am - 4:00pm
Sun: By Appointment
Service Hours
Monday-Friday: 8:00am – 5:00pm

Get Directions