Key Features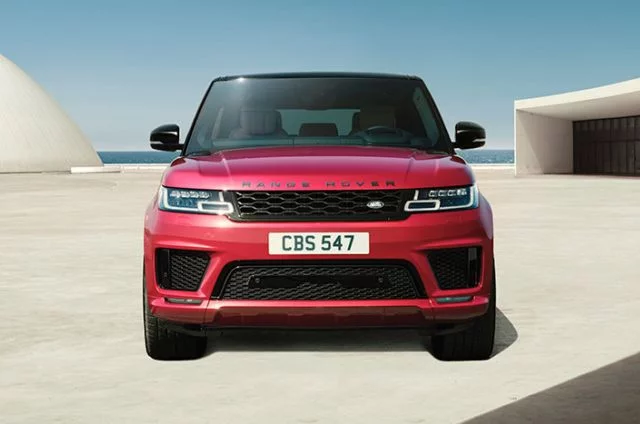 Design
With sportier design cues and a powerful, muscular stance, Range Rover Sport is designed for impact. Cleaner, more dynamic, there's a contemporary feel everywhere you look — from the Range Rover Sport grille, redesigned bonnet vents to the refined, yet sporty wheel options.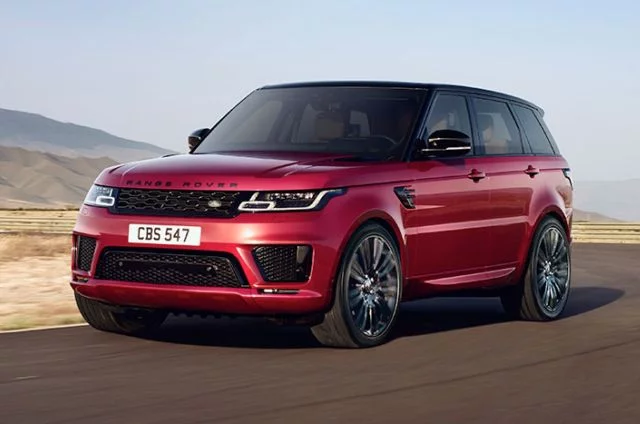 PERFORMANCE
A range of potent powertrains deliver breathtaking on-road performance. The 5.0 litre V8 Supercharged Petrol engine offers an improved output of 525PS and the combination of an advanced Ingenium petrol engine and electric motor delivers the remarkable performance of Range Rover Sport PHEV.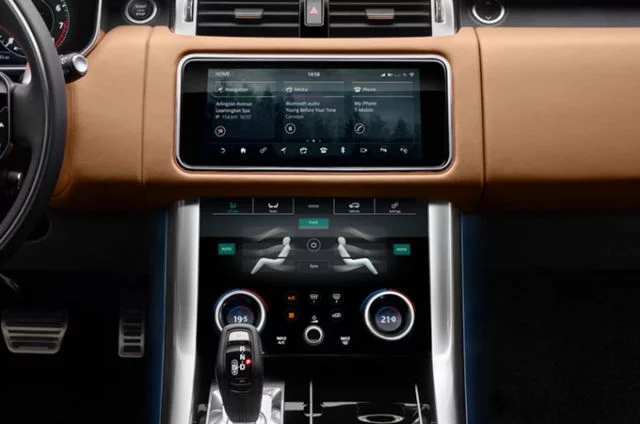 Technology
Our Touch Pro Duo in-car infotainment system beautifully integrates two 10" high-definition Touchscreens. Use Touch Pro Duo together with the full-colour Head-up Display and Interactive Driver Display to simultaneously view and interact with multiple features at once.
Explore Exterior
Dynamic Design
Led Headlights
Explore Interior
Redfine Design
Stowage
Range Rover Sport Phev
Engines
Dynamic Response
Petrol or Diesel
Touch Pro Duo
Driver Technology
5 plus 2 Seats
5 Seats
4 Seats
3 Seats
2 Seats
Suspension
All Wheel Drive
Towing
Choose your Model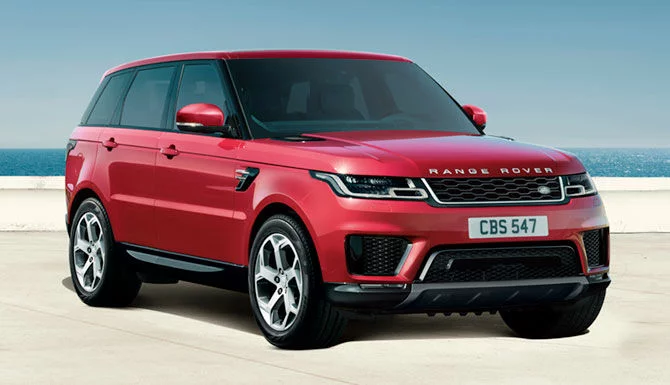 HSE
Matrix-LED headlights enhance the vehicle's exterior while the interior features perforated Windsor leather seats.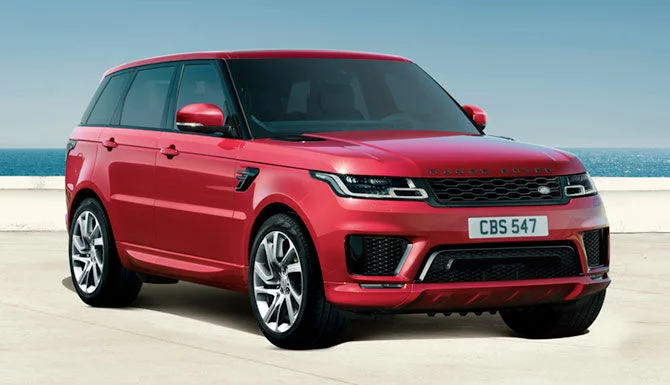 HSE DYNAMIC
Shadow Atlas exterior details enhance the dynamic design, while the interior features perforated Windsor leather seats.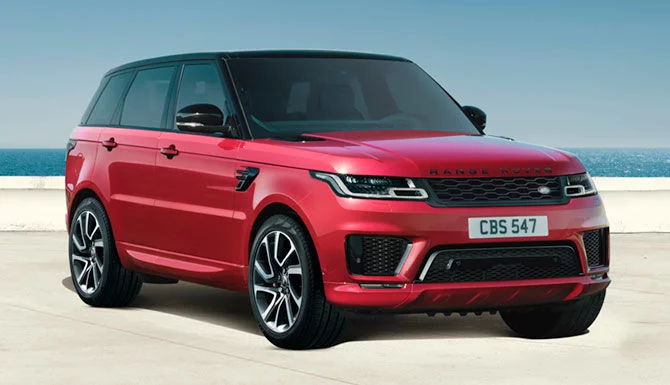 autobiography Dynamic
With Narvik Black exterior accents, Black contrast roof and Autobiography Semi-Aniline leather seats, this vehicle lives up to its name.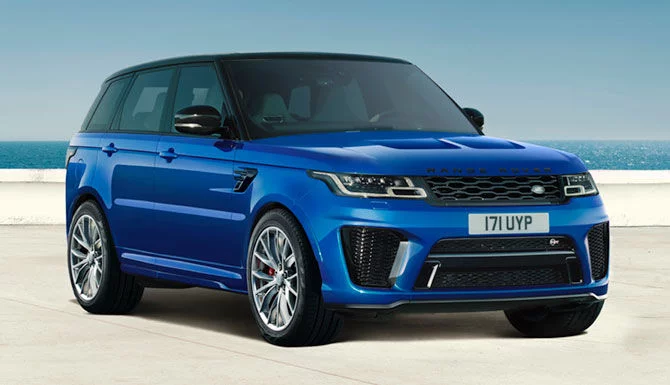 SVR
Its design is purposeful with features optimising both form and function. The exclusive 5.0 litre V8 Supercharged Petrol 575PS engine comes as standard.
Napier Dealers
Hastings Dealers
Manawatu Dealers
Bayswater (Hyundai / Isuzu)
Address
115 Carlyle Street, Napier
Phone
06 835 2388
Sales Hours
Mon-Fri: 8:00am – 5:00pm
Sat: 9:00am - 4:00pm
Sun: 10:00am - 4:00pm
Service Hours
Monday-Friday: 8:00am – 5:00pm
Saturday: 8:00am - 12:00pm
Get Directions
Bayswater (Suzuki / Subaru)
Address
121 Carlyle Street, Napier
Phone
06 833 5718
Sales Hours
Mon-Fri: 8:00am – 5:30pm
Sat: 9:00am - 5:00pm
Sun: 10:00am - 4:00pm
Service Hours
Monday-Friday: 8:00am – 5:00pm
Saturday: 8:00am - 12:00pm
Get Directions
Bayswater European (Jaguar / Land Rover / Volvo)
Address
93 - 107 Carlyle St, Napier
Phone
06 650 0799
Sales Hours
Mon-Fri: 8:00am – 5:00pm
Sat: 9:00am - 4:00pm
Sun: By Appointment
Service Hours
Monday-Friday: 8:00am – 5:00pm

Get Directions
Bayswater (Hyundai / Isuzu / Subaru)
Address
1112 Heretaunga St West, Hastings
Phone
06 876 9394
Sales Hours
Mon-Fri: 8:00am – 5:00pm
Sat: 9:00am - 4:00pm
Sun: 10:00am - 4:00pm
Service Hours
Monday-Friday: 8:00am – 5:00pm
Saturday: 8:00am - 12:00pm
Get Directions
Hawke's Bay BMW
Address
822-824 Karamu Road North, Hastings
Phone
06 873 0055
Sales Hours
Mon-Fri: 7:30am – 5:30pm
Sat: 8:00am - 3:00pm
Sun: By Appointment
Service Hours
Monday-Friday: 7:30am – 5:00pm

Get Directions
Manawatu BMW
Address
44 Grey Street, Palmerston North
Phone
06 952 6940
Sales Hours
Mon-Fri: 7:30am – 5:30pm
Sat: 8:00am - 3:00pm
Sun: By Appointment
Service Hours
Monday-Friday: 7:30am – 5:00pm

Get Directions