XJ redefines what a luxury car should be. It's a dramatic combination of beauty, luxury and power. It provides agility and delivers a refreshingly dynamic driving experience. For the passenger, the cabin is built for stretching out and relaxing. Jaguar's state-of-the-art Touch Pro system is standard along with other enhancements both inside and out. XJ features full LED headlights and tail lights. No car looks, or feels, like XJ.
Request a Brochure
STANDARD OR LONG WHEELBASE
Standard Wheelbase (SWB) or Long Wheelbase (LWB), every XJ is the perfect environment for work or leisure. LWB models also feature over a metre of legroom and a unique 'limousine' ride with revised air suspension settings for even greater comfort.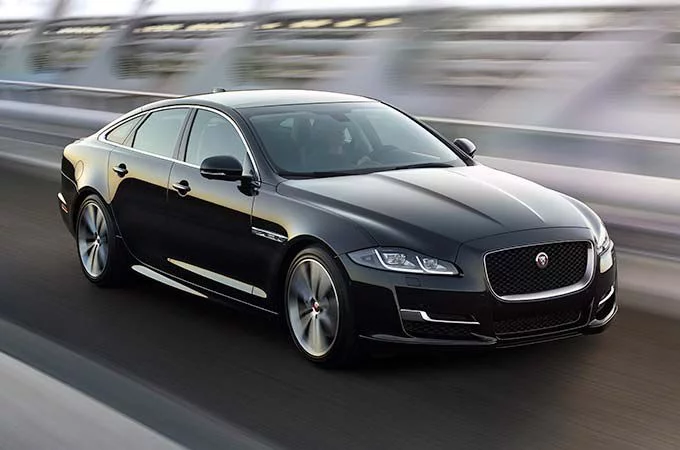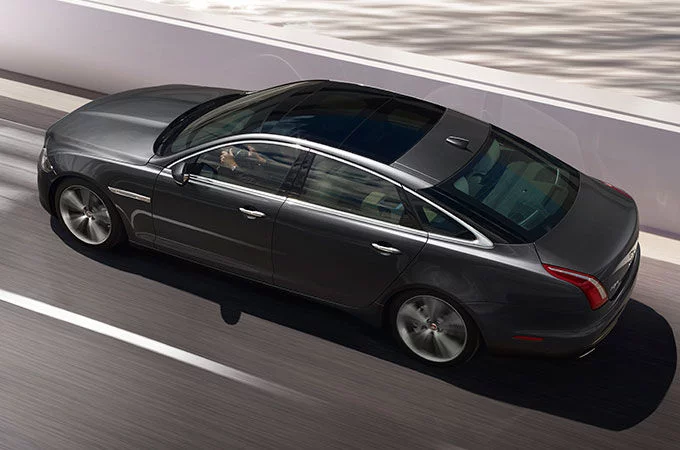 Key Features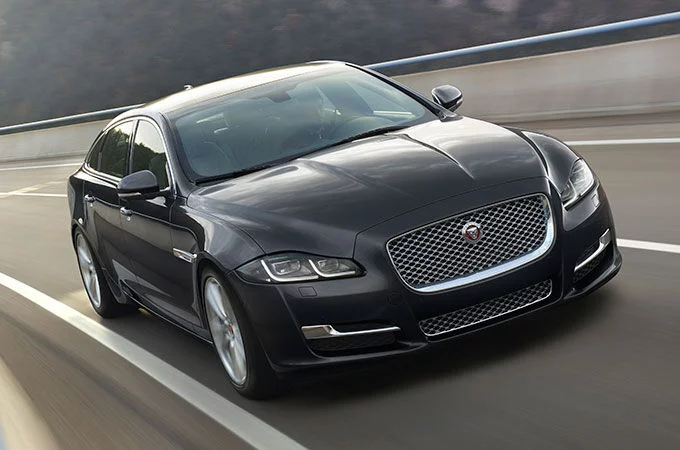 MOVING DESIGN
XJ's assertive styling includes an imposing, upright front grille with mesh detail, powerful full LED headlights and eye-catching LED tail lights with a distinctive pinstripe graphic. Its powerful character is reflected in the low, wide stance and long, taut waistline.
Vehicles shown in films may not be exact representations of recent upgrades and enhancements. Please refer to your local Jaguar Retailer for the latest specifications.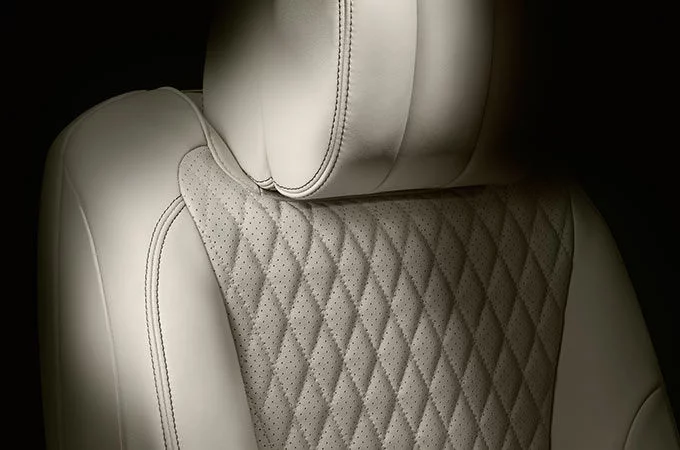 INNER CALM
Exceptionally luxurious, you'll discover a quality of craftsmanship throughout the XJ interior that sets it apart. You never just travel in XJ, you are transported to another place.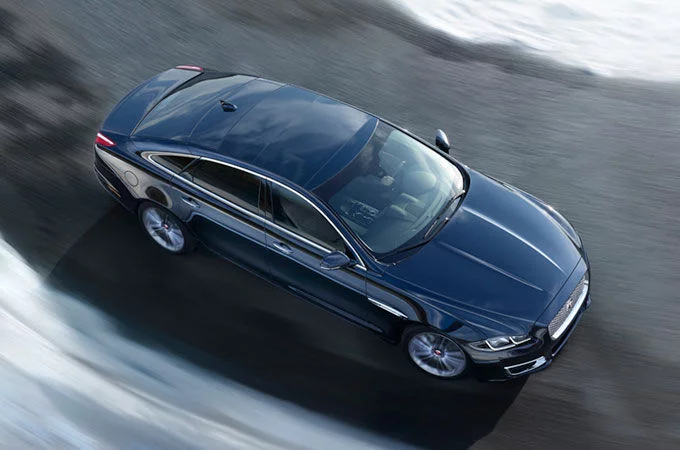 POWERFUL, RESPONSIVE, SMART
Every XJ engine delivers an outstanding combination of performance, refinement and efficiency. The range offers the choice of a V6 Turbocharged Diesel engine or three petrol engines. Petrol engines include the 3.0 litre V6 Supercharged engine and XJR575's powerful 5.0 litre V8 575PS Supercharged engine. All engines feature Stop/Start to further improve XJ's fuel efficiency and reduce CO2 emissions.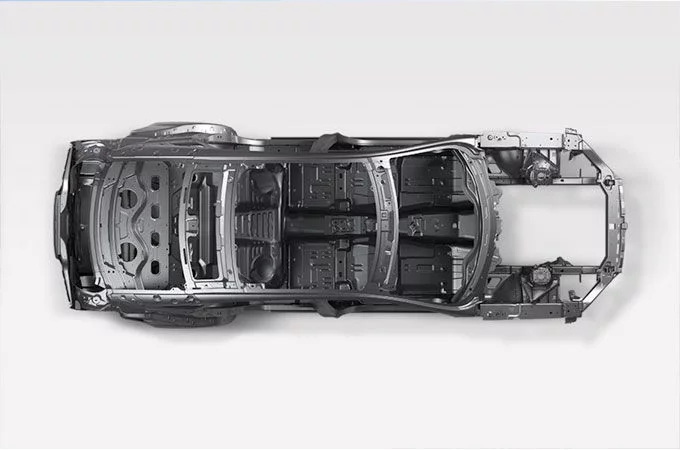 BEAUTY. STRENGTH. AGILITY
XJ's all-aluminium body architecture is not only strong and rigid but also extremely light. Riveted, and without a single welded joint, the 100 percent aluminium monocoque chassis and body structure makes this one of the lightest cars in its class. The excellent power-to-weight ratio improves all aspects of performance and the monocoque construction offers increased rigidity for improved handling as well as excellent safety benefits.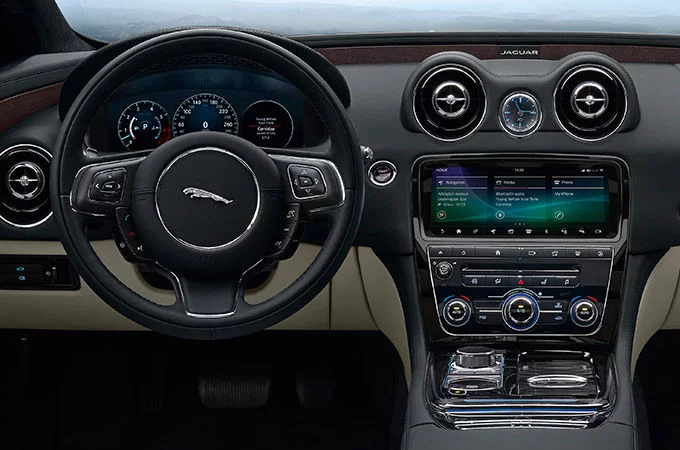 THE WELL-CONNECTED CAR
With Remote Premium standard on XJ, you can monitor your vehicle from your smartphone. Check the fuel levels, secure your car remotely, set the perfect cabin temperature and find your XJ easily with Remote Beep and Flash. And once inside your vehicle, Touch Pro, XJ's state-of-the art in-car infotainment system, puts all the essential controls and a world of entertainment at your fingertips.
CHOOSE YOUR XJ
Browse XJ's line-up and discover your perfect combinations of performance, handling and comfort.
Request a Brochure
XJ STANDARD WHEELBASE XJR575
KEY FEATURES
Black Pack and Gloss Black wheels
MeridianTM Surround Sound System (825W)
Full LED headlights with Adaptive Lighting and Automatic High Beam Assist
Unique quilted leather interior with embroidered 575 on front and rear seats
Red painted brake calipers with Jaguar script
XJR575 bonnet louvres
The figures provided are as a result of official manufacturer's tests in accordance with EU legislation. For comparison purposes only. Real world figures may differ. CO2 and fuel economy figures may vary according to wheel fitment and optional extras fitted. ‡View WLTP figures.
WLTP is the new official EU test used to calculate standardised fuel consumption and CO2 figures for passenger cars. It measures fuel, energy consumption, range and emissions. This is designed to provide figures closer to real-world driving behaviour. It tests vehicles with optional equipment and with a more demanding test procedure and driving profile. 1Engine data has not been re-certified in 2018. Data shown conforms to the 2017 certification.

Napier Dealers
Hastings Dealers
Manawatu Dealers
Bayswater (Hyundai / Isuzu)
Address
115 Carlyle Street, Napier
Phone
06 835 2388
Sales Hours
Mon-Fri: 8:00am – 5:00pm
Sat: 9:00am - 4:00pm
Sun: 10:00am - 4:00pm
Service Hours
Monday-Friday: 8:00am – 5:00pm
Saturday: 8:00am - 12:00pm
Get Directions
Bayswater (Suzuki / Subaru)
Address
121 Carlyle Street, Napier
Phone
06 833 5718
Sales Hours
Mon-Fri: 8:00am – 5:30pm
Sat: 9:00am - 5:00pm
Sun: 10:00am - 4:00pm
Service Hours
Monday-Friday: 8:00am – 5:00pm
Saturday: 8:00am - 12:00pm
Get Directions
Bayswater European (Jaguar / Land Rover / Volvo)
Address
93 - 107 Carlyle St, Napier
Phone
06 650 0799
Sales Hours
Mon-Fri: 8:00am – 5:00pm
Sat: 9:00am - 4:00pm
Sun: By Appointment
Service Hours
Monday-Friday: 8:00am – 5:00pm

Get Directions
Bayswater (Hyundai / Isuzu / Subaru)
Address
1112 Heretaunga St West, Hastings
Phone
06 876 9394
Sales Hours
Mon-Fri: 8:00am – 5:00pm
Sat: 9:00am - 4:00pm
Sun: 10:00am - 4:00pm
Service Hours
Monday-Friday: 8:00am – 5:00pm
Saturday: 8:00am - 12:00pm
Get Directions
Hawke's Bay BMW
Address
822-824 Karamu Road North, Hastings
Phone
06 873 0055
Sales Hours
Mon-Fri: 7:30am – 5:30pm
Sat: 8:00am - 3:00pm
Sun: By Appointment
Service Hours
Monday-Friday: 7:30am – 5:00pm

Get Directions
Manawatu BMW
Address
44 Grey Street, Palmerston North
Phone
06 952 6940
Sales Hours
Mon-Fri: 7:30am – 5:30pm
Sat: 8:00am - 3:00pm
Sun: By Appointment
Service Hours
Monday-Friday: 7:30am – 5:00pm

Get Directions